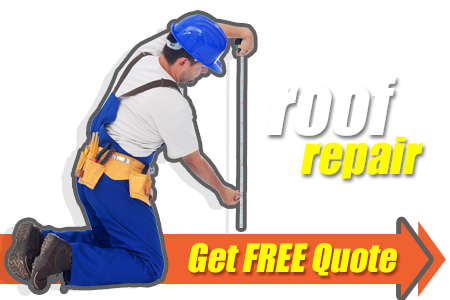 Why Choose Sydney Property Repairs?
Huge savings
With the right team doing your roofing repairs, for a fraction of the cost your roof will be as good as new.
Emergency services
Left it too late? Don't worry, we provide an emergency call out service for those times when you just can't wait.
Leaf Guard
We also supply and instal leaf guard and gutter screens. Avoid costly maintenance by installing today.
Upgrade Your Home Today
Fill our Form for a Free Consultation
Sydney Property Repairs Are The Leading Accredited Roof Repair Experts

Is your roof in need of a new look? Is it old, leaking and in need of repair? Then Sydney Property Repairs can help.
With over 25 years experience in roof repairs we can make your roof looking new again and help increase the value of your home.
We specialize in roof repairs, roof cleaning, roof painting and full roof restoration. Sydney Property Repairs and their staff are fully licensed, trained and highly experienced. We are Australian owned and operated and we service all suburbs of Sydney and we guarantee our service.
Our staff work efficiently and to your time frames and we take pride in all manner of work we conduct.
We understand that your home is your pride and joy, and when it comes to restoring or repairing your roof, that money matters. We pride ourselves in working to your budgets whilst still delivering the highest possible level of workmanship. Our technicians are available to come to your home and offer a free written quotation and inspection.
We offer a detailed proposal outlining the level of work included, how long the job will take and outline all costs involved. We ensure there is no ambiguity with our quotations so you know exactly what needs to be done.
Please fill in your details in the contact form above and somebody will contact you as soon as possible or call us on 0405650045
To demonstrate our level of credibility we have included some photo images of our work below and testimonials of clients that have trusted and used our services.
"Marty has performed odd jobs for me over many years. He is reliable ,honest and hard working. 

He is an expert on Roofing and looks after my tiles, steel roofing, gutters and downpipes on my home my farm houses and other properties of mine. 

Other work on plaster ceilings and various Carpentry jobs were completed with professional skill.

He comes with a full range of tools and always cleans up his work site.

I can recommend Marty as an efficient multi -skilled. Handyman. "

Maintenance and improvements are required outside our operating hours and Sydney Property Repairs are flexible and professional in achieving these for us. 

"It is refreshing to have skilled workmen with a 'can do' attitude. Marty and his team certainly do and they also care about you and your belongings. Complicated jobs were made simple yet done thoroughly and all with a smile"

Sydney Property Repair have been on time and under budget for our Granny Flat renovation. I have found their business to be straight forward to deal with, and far more reasonable than the other quotes we received.