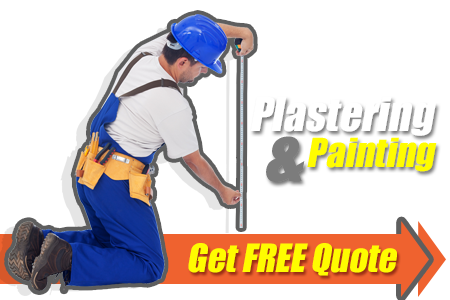 Why Choose Sydney Property Repairs?
Seamless finish
rest assured that our skilled tradesmen will leave you with the perfect finish to every job.
Industry specialists
We are industry leaders when it comes to dealing with your moldy ceiling repairs.
Complete Site Clean
Don't get stuck with cleaning up mess that is left behind… We finish every service with a complete site clean.
Upgrade Your Home Today
Fill our Form for a Free Consultation
We renovate & cleaning homes and offices
We can get your walls back in shape...
Don't trust your plastering jobs to just any old handyman... The finish is what counts at the end of the day. We do all aspects of plasterwork patching and repairs, filling cracks and gaps, walls, ceiling and cornice repairs.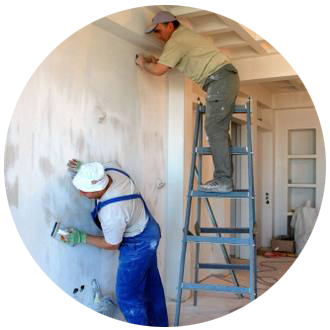 Plastering
Internal and External Plastering
Drywall and Plaster Repairs
Wallpaper Removal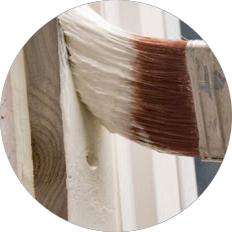 Painting
Full building, wall and Ceiling Painting
Brick and block repainting
Painting repairs and renewal
Painting wood, trim and doors
WHAT SERVICES WE PROVIDE
Our qualified team can help you get your home, office or property looking it's very best in no time. Our decorating services will help you achieve the look and feel to your project that will keep you in style. Get your surfaces looking as smooth as silk, with our plaster repairs and painting services. We are the experts in colour matching, and understand the finish is everything.
---
SPECIALIZING IN CEILINGS AND WATER DAMAGE REPAIR
Leaks in your roof can cause some serious water damage, and may appear shamelessly in your ceilings and walls in various ways. Discoloration and staining, bubbled or peeling paint, and even evolving into mold and rot. This situation can create a safety hazard, so ensure you organise any repair work as soon as possible. Water damaged ceilings may collapse without notice, and cause unnecessary extra expense.
"Marty has performed odd jobs for me over many years. He is reliable ,honest and hard working. 

He is an expert on Roofing and looks after my tiles, steel roofing, gutters and downpipes on my home my farm houses and other properties of mine. 

Other work on plaster ceilings and various Carpentry jobs were completed with professional skill.

He comes with a full range of tools and always cleans up his work site.

I can recommend Marty as an efficient multi -skilled. Handyman. "

Maintenance and improvements are required outside our operating hours and Sydney Property Repairs are flexible and professional in achieving these for us. 

"It is refreshing to have skilled workmen with a 'can do' attitude. Marty and his team certainly do and they also care about you and your belongings. Complicated jobs were made simple yet done thoroughly and all with a smile"

Sydney Property Repair have been on time and under budget for our Granny Flat renovation. I have found their business to be straight forward to deal with, and far more reasonable than the other quotes we received.