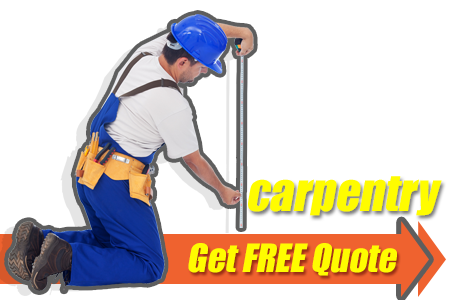 Why Choose Sydney Property Repairs?
Trusted Professionals
We say what we do and we do what we say.
Leave it to the experts
Qualified and experienced craftsmen mean that you get a professional result – first time, every time.


Carpentry Specialists
We make repairs to all timber decorative features, timber decking and also pergolas. Only trust a carpentry professional for speciality work on your home.

Upgrade Your Home Today
Fill our Form for a Free Consultation
We have experienced craftsmen ready to create your vision with ease. You can rest easy that your job will be completed to your satisfaction.
We can help with your project
No matter where your budget lies. Call us with a question, or to organize a quote. The solution to all your carpentry needs:
Repairs to all wooden fixtures
All timber details
Repairs to all timber decorative fixture
Finial supply and fit
Facia and bargeboard replacement and fit
Docking and pergola repair
Installation of framing, trims, doors, skirting, moulding, architraves cabinets and basically any carpentry requirements.
Eve and ceiling repair
WE DO WHAT WE SAY...
Don't risk lengthy delays, budget blowouts or sub standard work. You can rest assured that your experience with our qualified team will be just what you asked for... and what you expected.
Questions
We are more than happy to discuss your projects, develop your ideas, and answer any questions you may have. We are here to help... That's our job!
Quotes
Call us today to schedule an appointment for your hassle free quote.
AND WE SAY WHAT WE DO...
"Marty has performed odd jobs for me over many years. He is reliable ,honest and hard working. 

He is an expert on Roofing and looks after my tiles, steel roofing, gutters and downpipes on my home my farm houses and other properties of mine. 

Other work on plaster ceilings and various Carpentry jobs were completed with professional skill.

He comes with a full range of tools and always cleans up his work site.

I can recommend Marty as an efficient multi -skilled. Handyman. "

Maintenance and improvements are required outside our operating hours and Sydney Property Repairs are flexible and professional in achieving these for us. 

"It is refreshing to have skilled workmen with a 'can do' attitude. Marty and his team certainly do and they also care about you and your belongings. Complicated jobs were made simple yet done thoroughly and all with a smile"

Sydney Property Repair have been on time and under budget for our Granny Flat renovation. I have found their business to be straight forward to deal with, and far more reasonable than the other quotes we received.